The field interview (F.I.) feature is for keeping track of any suspicious contacts or troublemakers that may be encountered on your property, for future reference and / or identification and documentation for law enforcement or legal action.
The following is how this feature is used with destiny mobile. Security guard or patrol officer enters fi information as shown below: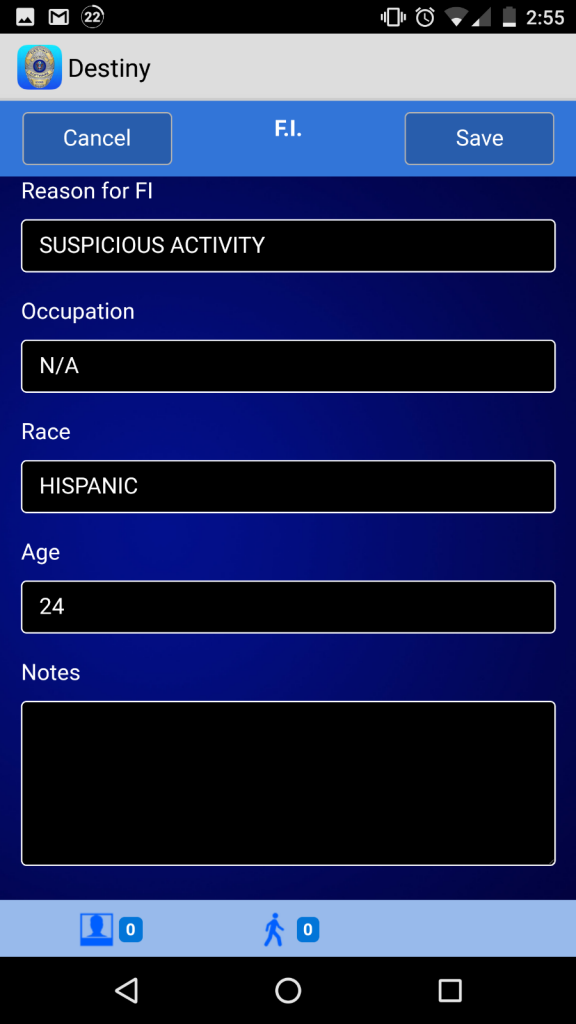 Main Page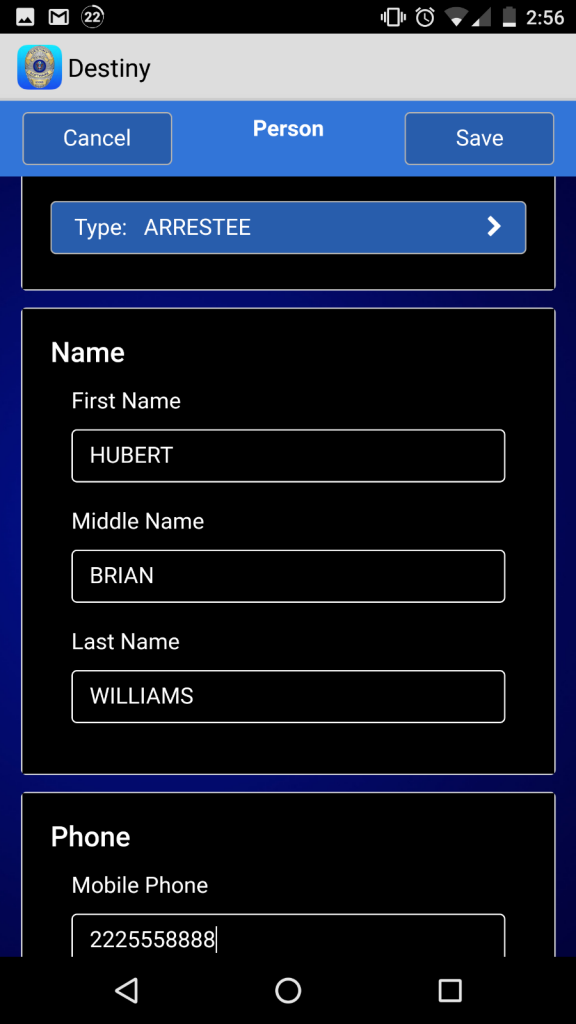 Scrolled Individual #1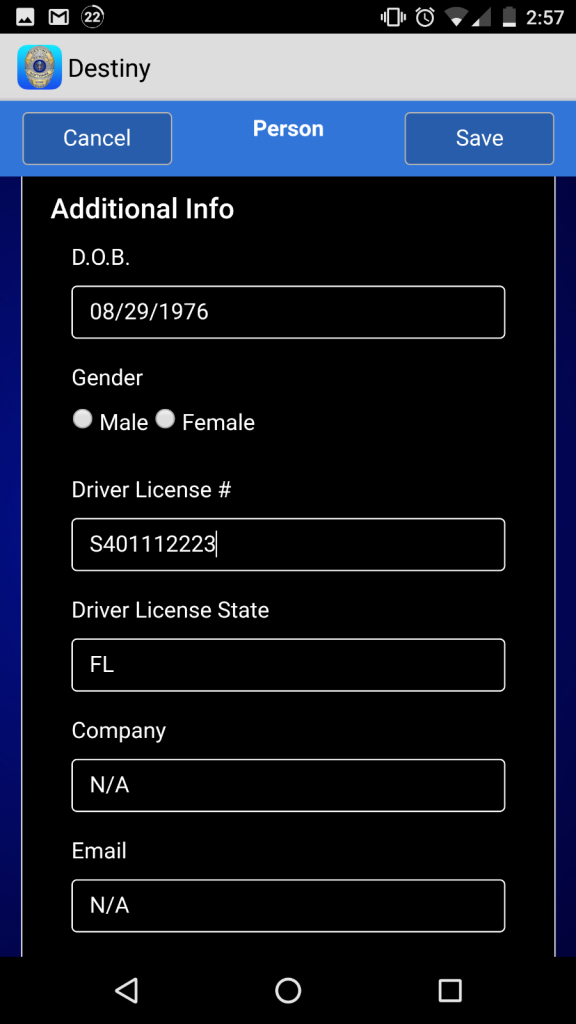 Scrolled Individual #2
To add a photo to the fi report, the officer would simply click on the lower left bottom "camera" icon then click the "snap" bar at the bottom of the screen to add the photo or click the "gallery" button to choose an image saved on the phone.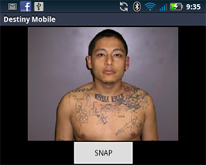 The "fis" are also great for warning trespassers that they will be arrested the next time they are caught on a client's property.