We are happy to introduce the first version of our dispatch module. This add-on to the ADAM602 windows-based application allows dispatchers to have the critical information that is required for a dispatcher to manage their field officers. Below is the feature list:
Map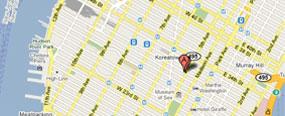 The fully interactive map allows you to scroll, pan and zoom to obtain the critical information that is required for a dispatcher to manage their field officers.
All elements are displayed in real time.
Officer positions are reflected on the map.
Officer status changes are displayed.
When officer invokes the "backup required" status, the officer icon will change and the map will zoom and center on officer location.
Zoom can be controlled via mouse-wheel scrolling. If no mouse-wheel is available, you can zoom by right-clicking on the map.
Right clicking on the map allows you to jump to any of your account locations or to any officer.
Clicking on an account location displays the account's post orders.
Clicking on an officer gives you the option to 1) send dispatch 2) send file to ADAM602 users 3) send instant messages to adam602 users 4) change the officer's status on the map 4) view general information about the officer
An unlimited number of maps can be opened to support different districts, areas and zones associated with your organization. If you have multiple monitors connected to your workstation, you can open maps across monitors for true dispatch center support.
Geofences from all accounts associated with your company are displayed.
Create Dispatch Items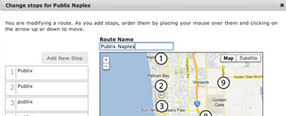 When a dispatcher receives a call, they can assign and dispatch the information to a primary field officer, and add assisting officers to the call. All officers will receive a notification on their computer or smart phone that contains the information regarding the dispatched call. The dispatcher will also have the ability to update the dispatch calls as more information becomes available, and once the dispatched call is resolved, a dispatch report is emailed to the recipients listed for the account.
Live Viewer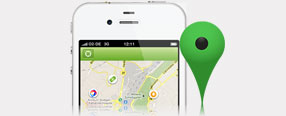 Is a collection of textual information that allows you to see the multitude of data that's going into the destiny systems.
All GPS position changes are displayed.
The sender and recipient of an instant message is displayed. The contents of the message are not.
The sender and recipient of a file transfer are displayed. The file, itself, is not.
The sender of a broadcast message is displayed. The contents of the message are not, however, all users logged into ADAM602 receive broadcast messages.
Notifications that an officer has changed status is displayed.
Notifications that an officer has uploaded a report is displayed. The type of report and it's record id are displayed.
Dispatcher is able to filter the message types listed above.
When officers change status (f keys), corresponding entry matches status color.
QR Watcher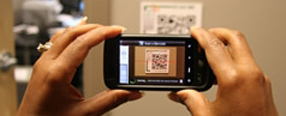 QR watcher is a guard tour exception feature that will graphically inform dispatch of the following:
Show any upcoming guard tour scans that are to be performed in yellow, 5 minutes before they are to be performed.
When the officer scans the QR code from the time specified, up to the grace period desired, color changes to green.
When a guard tour is not performed by the end of the grace period, color changes to red and also send out an sms or email notification to a supervisor.
This feature will allow dispatch to resolve issues of missed guard tours immediately, before they become an issue with your client.
Live Tracker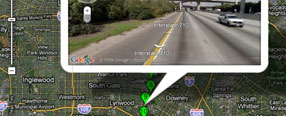 This feature allows you to track a single officer. The map is always centered around this user. This feature is useful for situations where you'd like to track the movements of a single officer for an extended period of time.
Cycler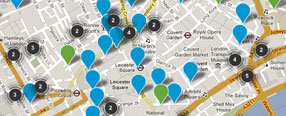 There many be situations where you want to "watch" multiple officers simultaneously, but your screen real estate is limited. The cycler allows you to select as many officers as you wish, individually display their location on the map for 5 seconds, and then cycle to the next officer. If you wish to track multiple officers from the same screen, you can cycle through the officers selected where the map will display each officer's location for 5 seconds, then cycle to the next officer.
Position History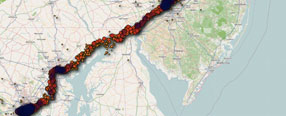 Track your fleet's position history graphically on a map, with intervals as low as 30 seconds (breadcrumb trails).