The passdown feature provides the officer in the field a means to communicate with fellow officers any concerns or issues that may need their attention such as a person who was instructed to leave the property. The passdown logs a written description of any details that may be necessary to other officers on patrol during a later shift.
The following is how this feature is used with destiny mobile. Security guard or patrol officer enters information on the screen below: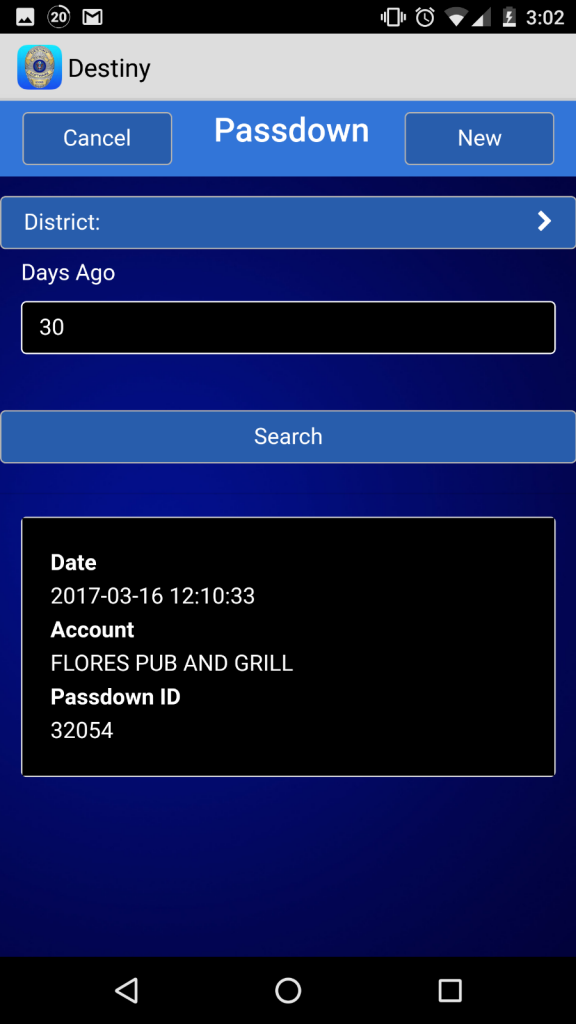 Passdown Main Screen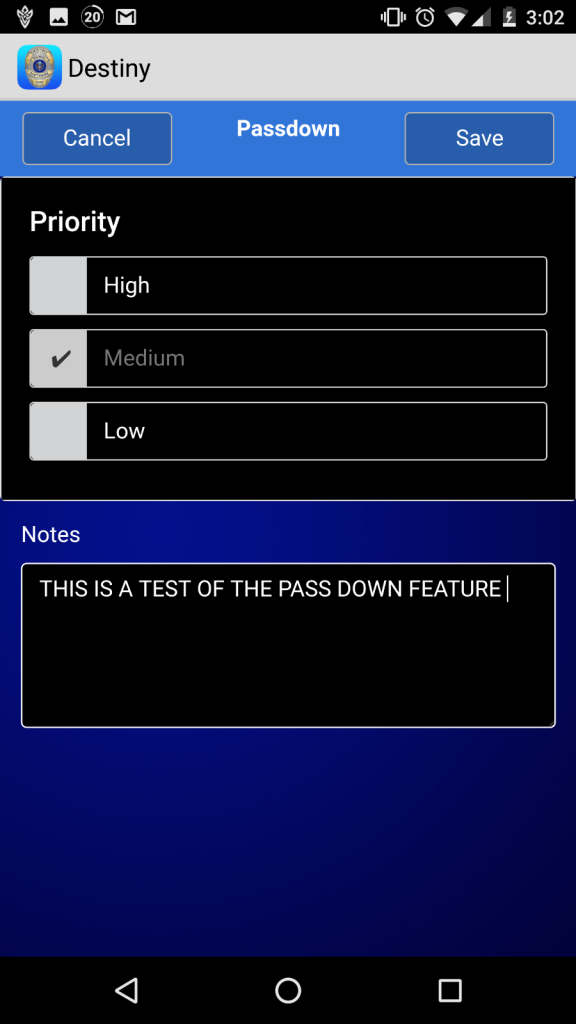 Passdown Entry for Property
Once a district is chosen passdown logs will be displayed for that selected district. Using this same page officers are able to create entries for other officers to view later.